Hey there Advisors, we hear you...loud and clear.

You need the high-tech capabilities of the large yearbook companies
but want the flexibility and quickness that only smaller companies can offer?


Easy to collaborate with parent volunteers and students
With a combination of our flexible, state-of-art online layout software and
file sharing system, advisors can easily share and manage the workload by
designating pages to other volunteers.
Need more time
for the pages
? You got it.
Don't leave out late spring events just because you had to turn in your pages early.
California schools can turn in pages as late as May for May delivery..


We're 20-30% better in price and value.



FREE Ground Shipping | FREE Promotional Flyers | FREE Full-color Custom Cover
FREE Back Cover Personalization (time-limited) | FREE T-shirt prize for the cover drawing contest



Request a quote

today

and find out

.

Large Eye-catching 8 ft x 2 ft "Yearbooks on Sale" Banner -
FREE
when you order 100 or more yearbooks

Why not have your own drawing for the cover?
We encourage you to have the students participate in yearbook publishing by
hosting a cover design contest. This motivates the students (and parents) to get
involved in the yearbook process and creates more enthusiasm and
interest in the yearbook.

See more samples >>


More Samples >>

We made it SUPER EASY to personalize the back cover
with your own images and messages
!
Our easy-to-use BYP Personalize® online software program allows parents to insert their
favorite pictures of their children from the school year and write a special message
to their children to express their love and pride in all of their accomplishments.


See samples

>>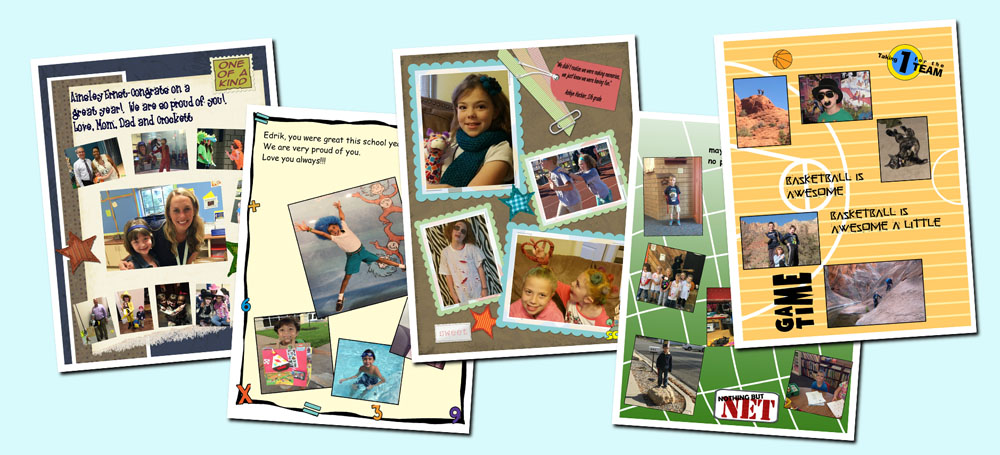 Not too savvy with the page design software?
Trust us. You're not the only one.
BYP Layout software program, our propriety layout design program, makes it easy and fun to
work on the pages. It's semi-automatic process and advanced tools and features
will make sure you get the design you are proud to show quickly and painlessly.

More than 6000 background designs
and clipart stickers>

Easy and automatic portrait import and flow>

Multi-users accessible>

Easy to collaborate with students
and parent volunteers>



Important Dates and Standard Timeline
(For schools who sign up in the fall.)

After you sign the contract


Better Yearbook sets up your account and online pre-ordering site for parents.

October 15
The first installment (20%) is due for those schools that chose the installment plan.

October 31
Deadline for pre-ordering yearbooks with free personalization
After 10/31, personalization is an extra $7

January 31
Deadline for pre-ordering yearbooks with personalization costing $7
Deadline for parents to submit personalized back cover files to Better Yearbook

February 15
The second installment (30%) is due for those schools that chose the installment plan.

March 1
Deadline for the school to provide Better Yearbook with front cover and the final order quantity

After you submit your pages
Better Yearbook provides a proof for your review and approval.
Upon getting the approval, Better Yearbook proceeds with printing.
Our staff makes all the difference.
Our friendly and responsive staff will help you get set up, manage your time with periodic
reminders, train you on the software, review your work in progress, get over the huddles
when you run into difficulties, and do so much more.

Better Yearbook Publishing Co. - 1190 Miraloma Way, Suite T, Sunnyvale, CA 94085
support@betteryearbook.com